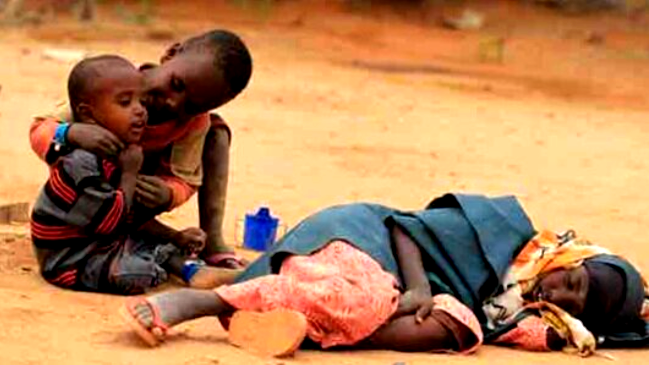 Charity ABN 57 631 404 849 Somaus is registered with Australian Charities and Not-for-profits Commission as a non-profit organisation.
WE HELP THE POOR, SICK AND HUNGRY PEOPLE OF SOMALIA. THESE ARE THE SAD FACTS
2.5 million children are starving
YOU CAN SAVE A CHILD FROM STARVATION
2.5 MILLION CHILDREN ARE STARVING
only 38% have access to basic sanitation
YOU CAN PROVIDE BASIC SANITATION
ONLY 38% HAVE ACCESS TO SANITATION
only 52% have access to clean water
YOU CAN PROVIDE ACCESS TO CLEAN WATER
52% HAVE ACCESS TO CLEAN WATER
please help to care for us
Please be kind enough to contribute in some way to better Somalian peoples lives and give them an opportunity to have a brighter future.
Somaushelp reaches out to those who need it. Building clinics, vaccinating children, providing education and skills to adults and children, providing clean water, training women in agriculture all to ensure a positive future for everyone in Somalia who is suffering..
THIS IS WHAT WE HAVE TO DO

We need help to build health clinics in rural areas of Somalia so everyone in the community can be cared for.

We need help to provide clean water to the thousands of Somalians who suffer so miserably and unfairly without it.

We need help in training women in agriculture, to produce food for their family, the community and become self sufficient farmers.

We need help to be able to offer vaccinations to all children to ensure they do not die unnecessarily of preventable diseases.

We need help to bring education to Somalian children, to give them a fair opportunity in life and skill training to adults to enable them to get work.

We need help to allow Somalians to learn about agriculture, how to harvest and learn to prepare and look after the land for their crops
WHERE DOES YOUR DONATION GO?
Your donation goes directly to people on the ground in Somalia.
They work to build clinics, provide clean drinking water, vaccinate children and train women in agriculture.
You can also choose a project to sponsor entirely and have your name put on an honour wall.
We will keep you informed and updated if you kindly will donate and sponsor our work.
A little glimpse at Somalian proverbs
Somalians have many deep and meaningful proverbs,
Here are just a few..
"Biyo fadhiya biyo socdaa kiciya" 
Dead-water is moved by running water.
"Iskaashato ma kufto"
If people support each other they do not fall.
"Biyo sacabbadaada ayaa looga dhergaa."
 One drinks enough water only from one's own palms
"Dan iyo xarrago is weyday"
One cannot think of gain and please one's pride."
AN OVERVIEW OF SOMAUSHELP CHARITY ORGANISATION
Somaushelp aims to provide humanitarian and developmental assistance in all regions of Somalia.
SomAushelp strives to be one of the most efficient charities in Australia, where a minimum of 87% funding is directly used to relieve the suffering of Somalis.
Somaushelp puts values on peoples lives and will do whatever it can to create a better life for them
Thank you to our supporters and sponsors
Please everyone consider joining our humanitarian effort in Somalia, and a big thankyou to our  wonderful caring sponsors and supporters 
Thank you to our new partners
We became partners with the Multicultural COVID-19 Response Team Department of Families, Fairness and Housing. They gave us several grants to help the people who suffer corona virus and also in Isolation.